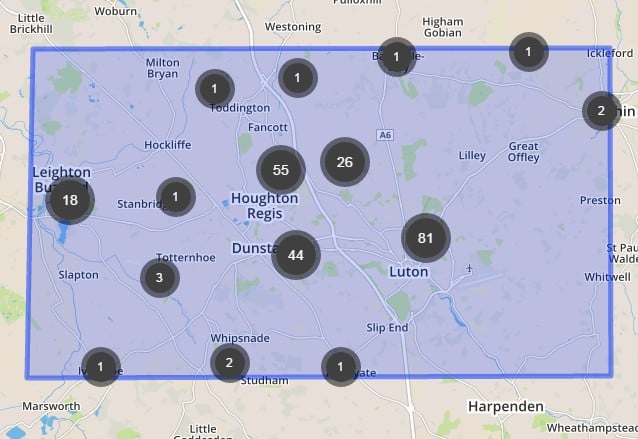 Burglary reported in this area between August 2015 and July 2016
Amount of burglaries in Luton and surrounding areas recently has increased drastically over the last months. Purpose of this report is not to scare you. We believe is best to be realistic and being aware of real threats in your area can help you increase the safety of your properties –  Burglary Luton
During a year November & December is the most critical months for house burglary.
People leaving their houses to spend time with their families. That is a time when criminals are active the most. – Burglary Luton
House alarm or CCTV in most cases it's enough to scare the potential intruder. Good quality compliant True Full HD equipment is well known by criminals and they are aware that if they get caught HD footage can be simply used in court to prove their guilt. Would be great if you can take it into your consideration while choosing your security system.
Therefore if you need more help do not hesitate to contact DC solutions. We have professional engineers with many years of experience. You can design your own CCTV or Alarm system yourself or provide your requirements and we can do it for you professionally! Therefore if you chose DC Solutions as your installer, we will design or optimize your existing your system for FREE!
The area marked on the picture below includes Luton, Dunstable, Houghton Regis, Leighton Buzzard, Toddington, Totternhoe, Whipsnade, Lilley, Great Offley and many more.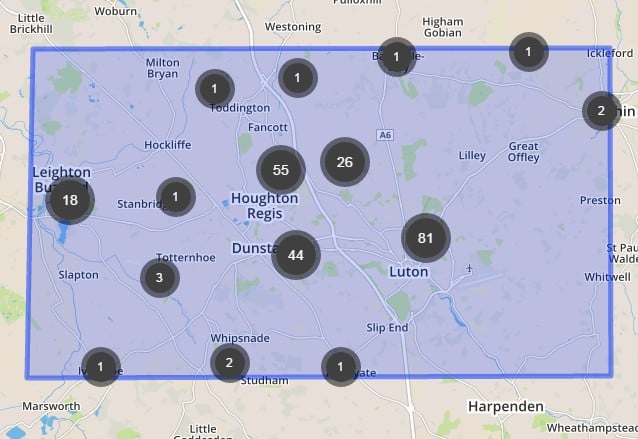 The map above presents statistics from July 2016.
[dt_sc_post_social_shareg post_id="166" /]